Yesterday was Apple's annual keynote at their Worldwide Developers Conference, where they announce the latest software updates we can expect for our devices and computers. The best news is as long as you have the device (phone, tablet, watch, computer), the updates are always free.
While most of the updates centered around increasing performance and turning yourself into a Memoji, a few were focused on improving mental and physical health.
Limiting Distractions
A handful of updates were focused on limiting distractions from your iOS devices (iPhones and iPads).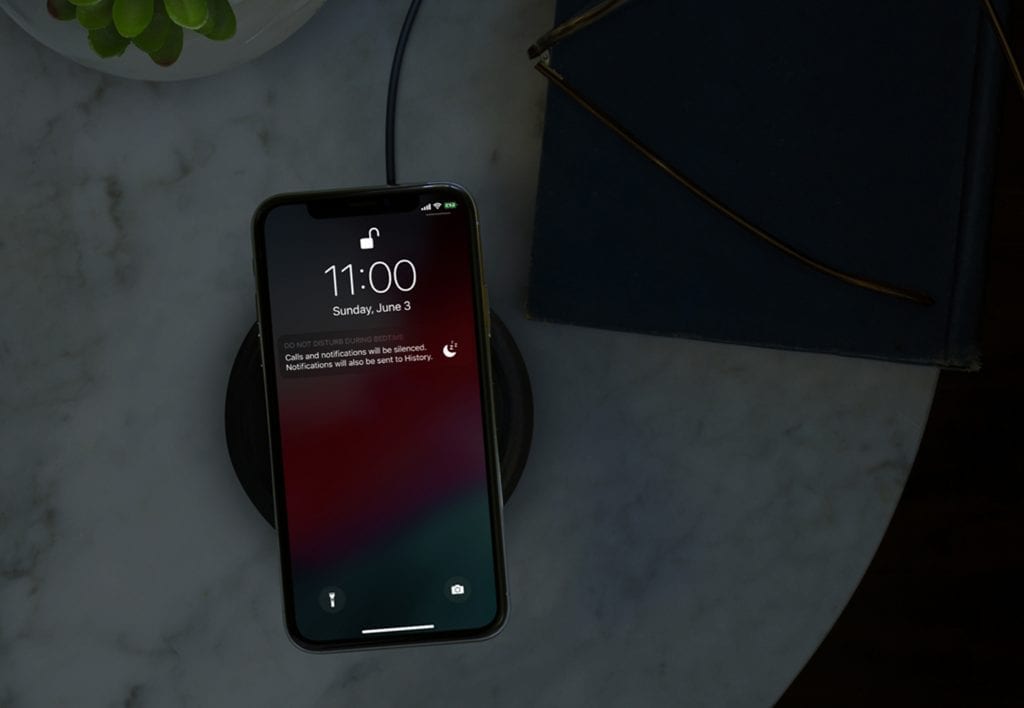 Expanding Do Not Disturb
I love Do Not Disturb. I have it set to turn on at 10 PM and turn off at 7 AM. It keeps my phone from lighting up with new notifications in the middle of the night. But if I were to tap my screen I could still see notifications that came in. And it's what I see first thing in the morning when I grab my phone.
iOS 12 will expand the DND feature to keep the screen blank at night and in the morning it will simply show a morning weather update. Once you're ready to check on notifications from the outside world you dismiss the snooze screen.
Also, instead of just a nighttime cycle for DND, you can now activate it based on location (like don't disturb until I leave the movie theater) or the duration of an event.
Reducing Screen Time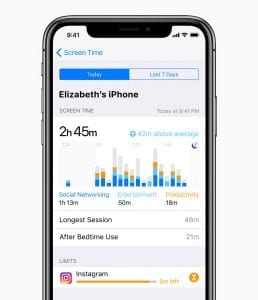 The biggest update to mental wellbeing is a brand new feature called Screen Time. Remember our weekly challenge a few weeks back to use the battery hack to see your most used app and delete it? Well Screen Time takes that to a whole new level.
If we look at this as levels, the top-level is a large overview of your phone usage. How much are you using your phone in general. How much time in broad categories are you spending. When do you use your phone the most. How many pickups are you doing.
Then you can see a per-app break down of how much time you spend in each app. Now a lot of this you can already do in Moment, though the numbers in Screen Time will be more accurate.
Where things really get cool is the next level down by setting daily usage budgets for any app. Once you hit your cap for the day you'll get a nice, big lockdown screen for that app (though you can always tell it to go away).
For parents you can get these same reports for your kids' devices and set certain screen time parameters including downtime – time when the device can't be used except for certain apps.
It's great to see a little bit more control and data added to keeping our devices from pulling us out of reality. I'd like to see features like this transferred over to Mac OS. Personally my biggest struggle isn't my device but the black hole of the internet pulling me away.
More Fitness on Your Wrist
Apple Watch got a few fitness updates. Automatic workout detection just in case you forget to track. New workouts including Yoga and Hiking (no HIIT or CrossFit). Pace alert for running. Even cooler is cadence detection, which is very useful when learning to Pose run.
You can also call out a friend to a 7 day challenge. This may sound gimmicky but competition is an extremely effective motivator.
There's a lot I like about the Apple Watch but I always felt it tried to do many things and wasn't great at any one thing, fitness tracking included. I use my Garmin Fenix HR3 for any fitness related activity and love it. That said, my only Apple Watch experience is with the first gen, so I'd hope the current third gen is lightyears (or at least a parsec) better. Either way it's nice to see they're still adding updates, though most of these are standard on any dedicated high end fitness watch.
However with the ability to challenge a friend, Apple has such a high market share that you probably know a few people that you could challenge at your fitness level and have fun with the competition. I know maybe two people on the Garmin Connect network and they're not that active.
I guess I could always cover my arm in smart watches.
One final update – GymKit. Certain high end fitness machines will link up with your Apple Watch to display your fitness data, like heart rate.
What did you think of the new updates to come this fall? Anything you're particularly excited about?