This week's challenge is to get outdoors for a walk in nature. Usually when we think of "the outdoors" we think of the grandness of a National Park.
But that doesn't always have to be the case. There are tons of beautiful parks with hike-able trails right inside many major cities. This post pulls some of the best trails listed on AllTrails that are either inside a major city or super close to it (for South Florida I added some of my own personal favorites).
Los Angeles
Griffith Park
Griffith Park is one of the largest urban parks in all of North America, and the second-largest city park in California. The area is famous for its Hollywood sign and Griffith Observatory, and for its spectacular views of downtown Los Angeles and the Santa Monica Mountains. There are many hiking trails in the area for all types of hikers.
In the early 1930s, Will Rogers was the most popular and highest paid actor in Hollywood.  From his start in vaudeville theater with a trick roping act, he rose to world-wide fame as a columnist, philosopher, radio personality, and movie star. During the 1920s, he bought land in Santa Monica, where he developed a ranch.  Eventually, Will Rogers owned 186 acres overlooking the Pacific Ocean, in what is now known as Pacific Palisades.
Will Rogers State Historic Park on AllTrails
Chicago
Lincoln Park
Lincoln Park lies along the lakefront from Ohio Street Beach in the Streeterville neighborhood, northward to Ardmore Avenue in Edgewater. The section of Lincoln Park adjacent to the Lincoln Park neighborhood contains the Lincoln Park Zoo, Lincoln Park Conservatory, Theatre on the Lake, a rowing canal, the Chicago History Museum, the Peggy Notebaert Nature Museum, the Alfred Caldwell Lily Pool, the North Pond Nature Sanctuary, Lincoln Park Archery Range,  North Avenue Beach and Oak Street Beach, numerous playing fields, a very prominent statue of General Grant as well as, a famous statue of Abraham Lincoln and many other statues. 1
Houston
Dubbed "the largest urban park in Texas," Houston's Memorial Park, just inside Loop 610 at Woodway, includes Texas' top-rated municipal 18-hole golf course, as well as facilities for tennis, softball, swimming, track, croquet, volleyball, in-line skating, cycling, and a popular three-mile running course. In addition to the many trails the park is host to several softball/baseball fields, as well as a soccer/football filed. The park is also host to Houston's annual Bayou City Art Festival. 2
Terry Henshey Park
The Terry Henshey Park Hike & Bike Trail is an east-west route along the banks of the Buffalo Bayou in western Houston. It provides more than 10 miles of trail from Barker Dam (near State Highway 6) to Texas Beltway 8 and the Sam Houston Tollway. The park also offers restrooms, exercise stations, a playground, and places to picnic. 3
Terry Henshey Park on AllTrails
Philadelphia
Fairmount Park
Fairmount Park is the largest municipal park in Philadelphia, Pennsylvania and the historic name for a group of parks located throughout the city.Fairmount Park consists of two park sections named East Park and West Park, divided by the Schuylkill River, with the two sections together totaling 2,052 acres. 4
Phoenix
South Mountain Preserve
At more than 16,000 acres, the South Mountain Park/Preserve actually consists of three mountain ranges; the Ma Ha Tauk, Gila and Guadalupe; and is one of the largest municipally operated parks in the country.  It boasts over 51 miles of trails for hiking, horseback riding, and mountain biking. Additionally, the roadways that traverse the area are a favorite amongst road bicyclists. Dobbins Lookout, at 2,330 feet, is the highest point in the park that is available to the public.  Accessed by both hiking trail and by Summit Road, the lookout is popular with tourists, and locals alike, who want to get an unobstructed panoramic view of the valley. 5
South Mountain Preserve on AllTrails
Phoenix Mountain Preserve
The parks and peaks that make up the Phoenix Mountains Preserve are surrounded by civilization, but feel as remote as the Sonoran Desert outside the city. Located in the heart of Central Phoenix and just 20 minutes from downtown, the preserve offers hiking, biking, and views from prominent summits such as Piestewa Peak and Camelback Mountain. 6
Phoenix Mountain Preserve on AllTrails
Echo Canyon Recreation Area
The Echo Canyon Recreation Area is made up of layered sandstone and comprises the "head" of Camelback Mountain. Prepare to catch of glimpse at some of the smaller animals of the Sonoran Desert, including cottontail rabbits, snakes, lizards, Harris antelope squirrels as well as a variety of birds. Rattlesnakes are also common on the trail. Native desert flora include saguaro, barrel, hedgehog, pincushion, jumping cholla, christmas, staghorn, cholla and prickly pear cacti. The Echo Canyon trails were recently upgraded with new restrooms and drinking fountains. 7
San Antonio
Dwight D. Eisenhower Park
Dwight D. Eisenhower Park is a 320-acre park, containing excellent examples of Hill Country landscapes, including wooded dry creek beds and rocky canyons. In addition to over 6 miles of paved and unpaved trails, the park features an observation tower at 1,278 feet, offering a stunning view of downtown San Antonio. Pets are allowed on leash, but be prepared to remove any droppings your pet may leave. Barbecue and picnic facilities are available. No roller blades, scooters, or bicycles are allowed, and hikers are required to stay on designated trails. To help preserve the health and beauty of this sensitive natural area, please do not disturb the plants, rocks or animals. 8
Friedrich Wilderness Park
Friedrich Wilderness Park offers approximately 10 miles of hiking trails with varying degrees of difficulty. It is home for rare birds, terrestrial orchids, steep hills and deep canyons. It is internationally known for bird watching. Perched on the edge if the Balcones Escarpment, Friedrich is a nesting site for two federally listed endangered species of birds: the Black-capped Vireo and the Golden-cheeked Warbler.9
Friedrich Wilderness Park on AllTrails
McAllister Park
McAllister Park is comprised of 976 acres on the north side of San Antonio between Jones Maltsberger and Wetmore Roads. The park's original 713 acres were purchased and developed using 1964 Bond funds and a Federal Open Space grant. When the park officially opened on April 13, 1968, it contained four miles of trails, 125 picnic units, restrooms and parking areas.
Dallas
Cedar Ridge Nature Preserve
The Cedar Ridge Nature Preserve, previously called the Dallas Nature Center, is a natural area that covers 600 acres. It is located between Mountain Creek Parkway and FM 1382, only a short drive from downtown Dallas. Here you will find native trees, plants, and grasses that provide natural habitat for native pollinators. Bird and butterfly watching are popular activities in the park, and the rare black-capped Vireo can be found here.

The preserve offers 9 miles of hiking trails with many easy trails to choose from in addition to some more challenging hikes, so there is something for everyone, including those who want to get a great workout.
Cedar Ridge Preserve on AllTrails
White Rock Lake
White Rock Lake is a 1,015 acre city lake located approximately 5 miles northeast of downtown Dallas. White Rock is one of the most heavily used parks in the Dallas Park system and is the location of many special events and runs. White Rock Lake offers a variety of active and passive activity options and is one of the best places to experience natural areas and wildlife in an urban setting. 10
White Rock Trail Park on AllTrails
San Jose
Almaden Quicksilver County Park
Almaden Quicksilver County Park is in the southern end of San Jose, California, in the hills overlooking Silicon Valley. The park occupies the site of a former quicksilver (aka mercury) mine that at one time was among the largest of its kind in the world. Relics of the mine still stand at the park. The park includes over 34.2 miles of hiking trails, including 23 miles of equestrian trails and 10 miles of bike trails.
Almaden Quicksilver County Park on AllTrails
Alum Rock Park
Alum Rock Park is located in the Diablo Range foothills east of San Jose. The park offers 13 miles of hiking trails and has a little something for everyone, from flat trails that allow access to Penitencia Creek to steeper hikes that climb the ridges of the South Rim Trail and the North Rim Trail. The canyon features a visitor center, ample picnic areas with picnic tables, a playground for kids, and volleyball courts. This park is a great day trip from Oakland, the San Francisco Bay Area, or the Santa Clara Valley, and downtown San Jose in the South Bay. There is a small possibility of mountain lion sightings, and you may also encounter poison oak or bobcats, but the majority of the flora and fauna are more benign. The rugged beauty of the foothills is well worth the trip.
Santa Teresa County Park
Santa Teresa County Park is located in the Santa Teresa Hills ten miles south of downtown San Jose. This diverse 1,627 acre park, rich in history, offers spectacular views from its trails above the Almaden and Santa Clara Valleys. The secluded upland valleys of the park provide a quiet interlude for exploring the natural environment minutes away from the surrounding developed areas. Santa Teresa County Park is located at the southern end of the Santa Teresa Hills. The park may be accessed from either Almaden Valley or Santa Clara Valley. From Santa Clara Valley, take US 101 or Highway 85 to the Bernal Road exit. Proceed west 1.3 miles on Bernal Road and cross Santa Teresa Boulevard toward the Santa Teresa Hills. Bernal Road continues past the park's Santa Teresa Golf Club, winding up into the hills. The Pueblo Day Use Area is located off Bernal Road in a small open valley in the hills.
Santa Teresa County Park on AllTrails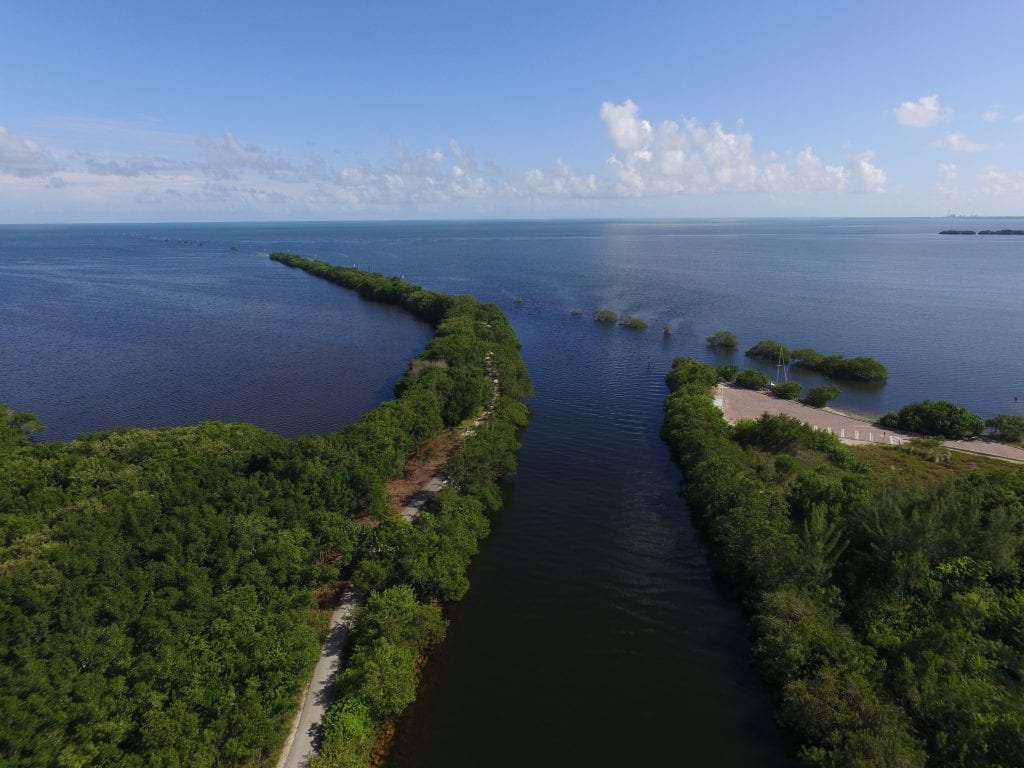 Miami / South Florida
Virginia Key
Historic Virginia Key Beach Park, located off the Rickenbacker Causeway, is just minutes away from the Miami's downtown financial centers, top tourist destinations, sport facilities, retail, dining and renowned educational institutions.In an era of dire circumstances coupled with urban sprawl, we offer a unique retreat that transports our guests into lush, green public spaces full of nature, history, preservation and recreation where each and every person can experience their own version of 'Paradise Renewed'. 11
Virginia Key Park on AllTrails
South Pointe Park
As a Miami native, the trail here is not entirely accurate to what's pictured. But South Pointe Park is a beautiful area on the southern tip of Miami Beach with a beautiful view of downtown Miami and Government Cut.
Miami Beach Art Deco District on AllTrails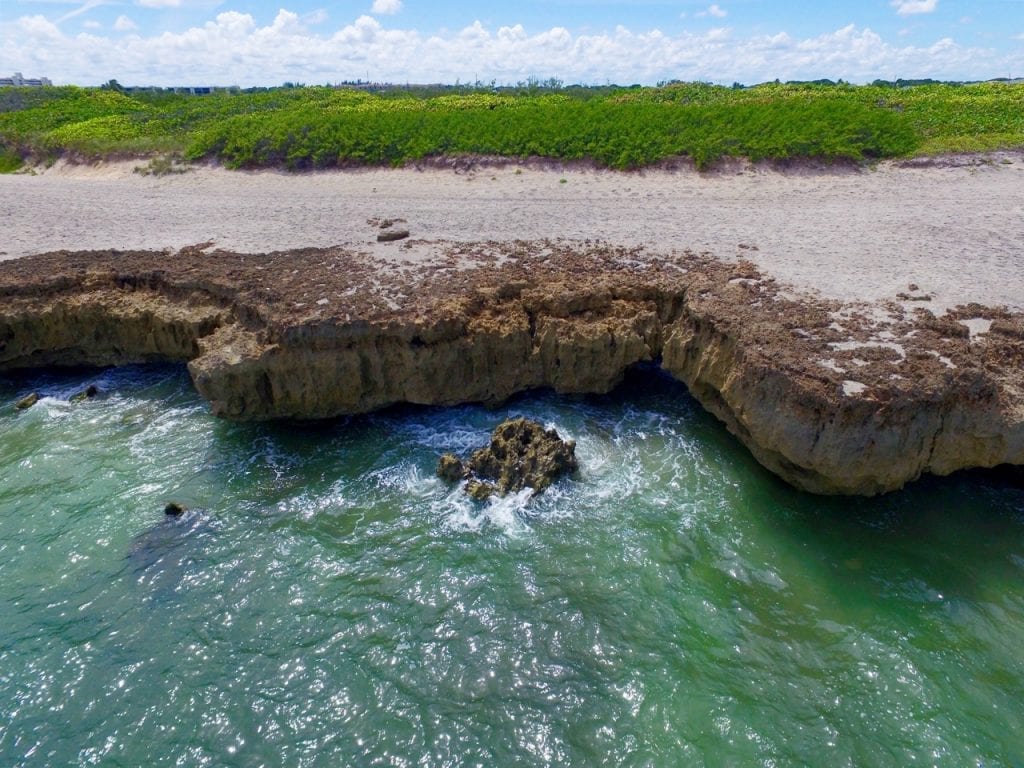 South Florida Easter Eggs
And here's some more of my picks that aren't on AllTrails:
While it's a bit more out of the way, Big Cypress Preserve and the Everglades National Park are well worth the trip (for the Everglades go to the Flamingo entrance. Avoid the more common Shark Valley.)
Las Vegas
Red Rock Canyon
Red Rock Canyon was designated as Nevada's first National Conservation Area.  Red Rock Canyon is located 17 miles west of the Las Vegas Strip on Charleston Boulevard/State Route 159.  The area is 195,819 acres and is visited by more than one million people each year. In marked contrast to a town geared to entertainment and gaming, Red Rock offers enticements of a different nature including a 13-mile scenic drive, more than 30 miles of hiking trails, rock climbing, horseback riding, mountain biking, road biking, picnic areas, nature observing and visitor center with exhibit rooms and a book store.
Red Rock Canyon National Conservation Area on AllTrails
Spring Mountain Ranch State Park
Spring Mountain Ranch is located within the Red Rock Canyon National Conservation Area, beneath the colorful cliffs of the magnificent Wilson Range. The many springs in these mountains provided water for Paiute Indians and later brought mountain men and early settlers to the area. This 520 acre oasis was developed into a combination working ranch and luxurious retreat by a string of owners who have given the area a long and colorful history. Past owners of the ranch included Chester Lauck of the comedy team "Lum & Abner," German actress Vera Krupp, and millionaire Howard Hughes.
Spring Mountain Ranch State Park
Desert Wetlands Park
If you want to experience nature during your Vegas trip without taking too much time out of your day, the 2,900-acre Clark County Wetlands features quiet areas, desert animals, ponds and more. The 210-acre Nature Preserve trail is one of the city's best-kept secrets. A favorite for wildlife viewing, the park is open from dawn to dusk. Follow trails along streams and keep your eye out for ponds and plants including willow, cottonwood trees and towering cattails.12
Well that's the roundup. Hopefully it sparked some excitement to explore somewhere new. If you're from one of these cities, what did I miss?