Only have 10 minutes and the daily NTX Go workout takes 20? Want to add on some extra core work?
Now with our Workout Finder you can search out our growing library of daily workouts to find just the perfect one.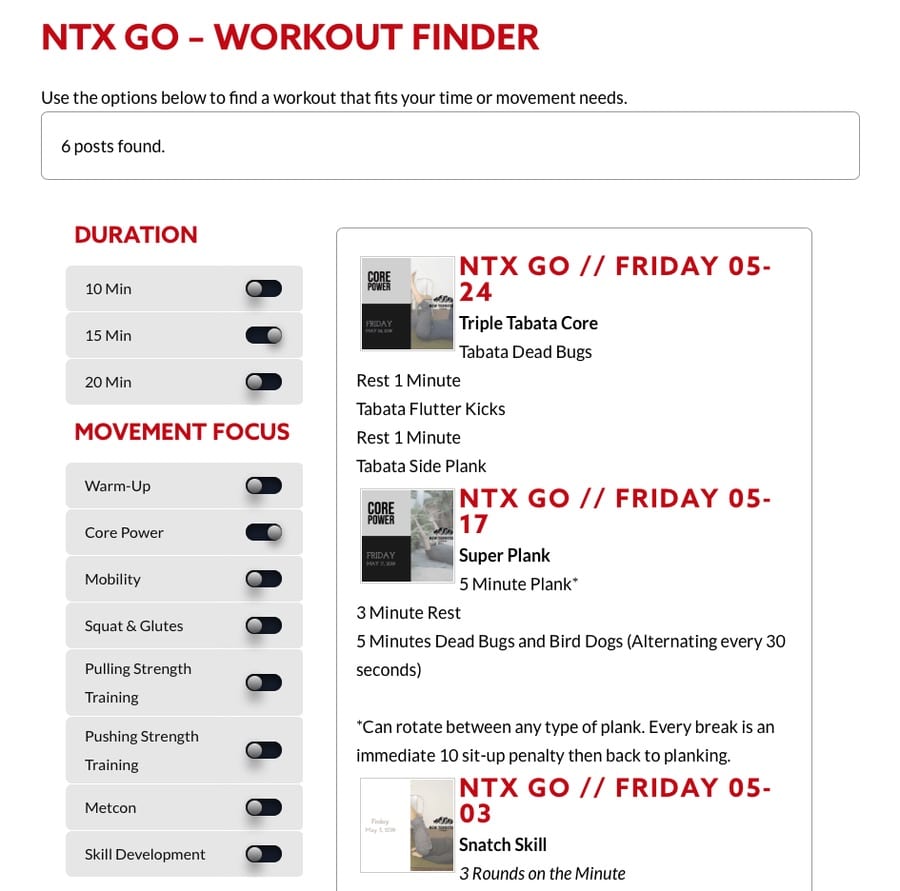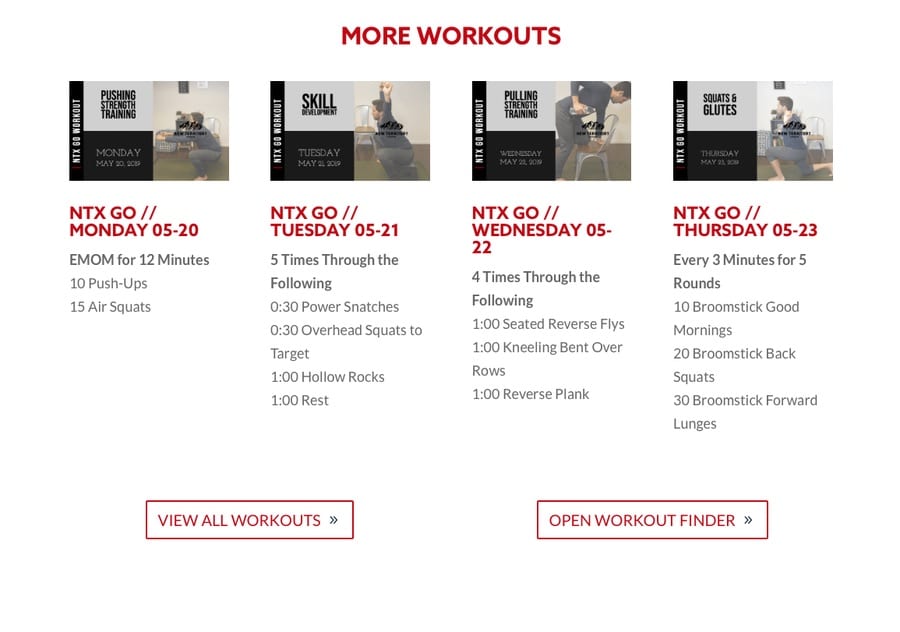 Want to get our daily workouts? Try out NTX Go now, free for 7 days.